HULA DUB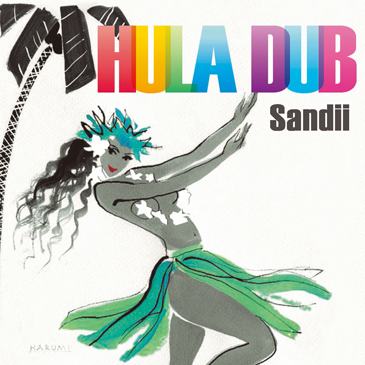 Songs
Yorokobino Uta
Moonlight Hula~KAWIKA~
Row Row Row
Love Song of Kalua
Island of Love
Walk Away
Star Crossed Love
Walk Away
Fire
Ring The Living Bell
Nami
Keep On Coming
Pua Lililehua
Nowhere To Hide
Hula Interlude
Hula Dub
MP8031 \2,778+tax / Manapacifica,Inc.
Who is…Sandii
Musician /Ūniki Kumuhula(Legendary Hawaiian traditional dance Maestro)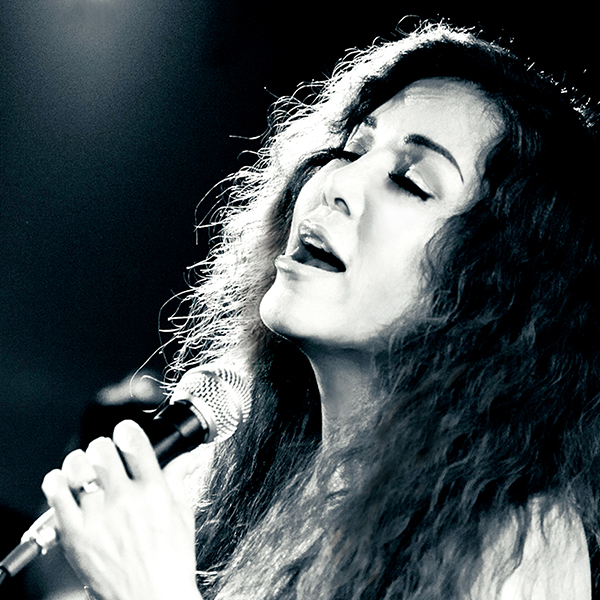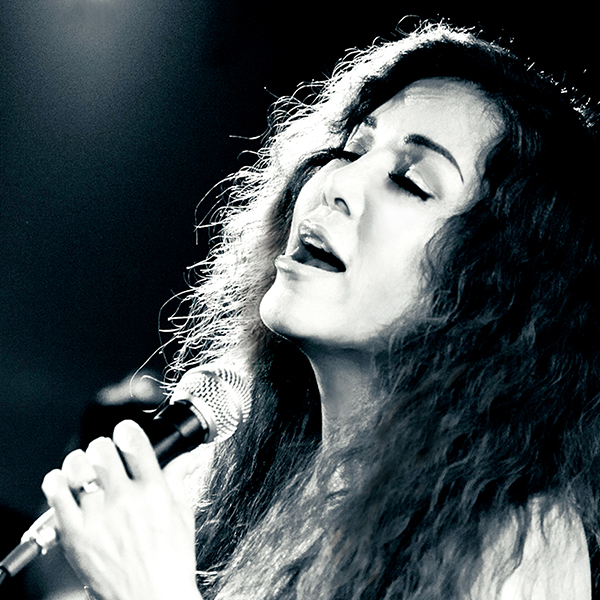 Sandii spent most of her teenage years in Hawaii. 1975, She began her professional singing career in Japan. '76, she won the grand prix along with the most outstanding performance award from The World Popular Song Festival. and '80 she released her first solo album "Eating pleasure" produced by Haruomi Hosono the founder of YMO (Yellow Magic Orchestra) in Japan and England. After a while, she formed the band "Sandii & the Sunsetz" whom with she toured Europe, Jamaica, USA and Australia. David Bowie, a fan of Sandii greatly helped promoting their tour. Major British music magazines, such as "Sounds", "Melody Maker" and "NME (New music express)", had praised her tour on the front covers. Her single "Sticky Music" won the first place on various Australian charts in each area she toured. Her album was released in 17 other countries and she won the "AIM (Anugerah Industri Muzik)" as Malaysian Music Grammy Award.
After 1996, Sandii returned to her roots and began to create her album with Hawaiian and Tahitian essence in her own style, releasing total of more than 10albums continuously. In 2001 She established her Hula Studio in Japan, and became infatuated in her work to radicate real Hula as the "Classic Performing Arts of Hawai'i". In 2005, the title of "Ūniki Kumu Hula" was given to her from the ancestors of Hawai'i and she has continued to convey the spirit of Hula to many of her numerous followers.
She has joined many music festivals across the world such as "MIDEM", "WOMAD", "Montreux Jazz Festival", "Reggae Sunsplash", "Bumbershoot Fes (USA)", "Narara Rock Fes (AUS) ", "Sweetwater Fes (NZ)", "JAPAN AID" and "Fuji Rock Festival (Japan's largest rock festival)". She is still continuing to work and evolve as the one and only true internationally known musicians.
Sandii's recording career is documented on her website : www.sandii.info
At the top, click on Visual Discography. The various pages represent the many different musical phases of her recording career. She has recorded as Sandii Ai, Sandy Hohn, Sandii & the Sunsetz, and now as Sandii. Since 1996, her albums have been Hawaiian or Polynesian-themed.
Liner notes
Sandii is considered one of the most influential people of the 21st century in Japan. When it comes to entertainment involving singing and dancing, there is no one else who can compare to her level of deep, sophisticated, individuality. And she is not finished yet, Sandii continues to expand her boundaries and I cannot wait to see how much it will grow.
In the late 1980s, the Rock band "Sandii & the Sunsetz", which explored Japanese unique rock sound by combining music elements such as New Orleans, Jamaican, Hawaiian and Okinawan Music, was greatly received overseas and she became known worldwide as the lead vocalist of the band. She began to concentrate on Hawaiian music, which is considered to be her musical roots, in the late 1990s, and have been working on recording Polynesian music that incorporates Hawaiian and Tahitian elements from a variety of angles.
Since ancient time, humans have had song, music and dance. Now, those have been specialized and become separate elements. Sandii has brought those elements back to original form, and reproduced as big "Entertainment". That is Sandii.
(Music critic guru in Japan, Toyo Nakamura)